Sex, murder and Luzerne County: local events inspire Hollywood's 'King Cobra'
A new feature film shines Hollywood's spotlight on a local crime, and the based-on-a-true-story tale stars a few familiar faces.
On Oct. 21, "King Cobra" will open in select theaters – locally, the film will be available via video on demand. The movie retells events surrounding the murder of Bryan Kocis, who ran Cobra Video, a gay pornography company, out of his Dallas Township home. In 2007, Kocis was murdered and his home set on fire – Harlow Cuadra and Joe Kerekes, two male escorts from Virginia Beach, Va. who were looking to advance in the gay porn business, were charged in the murder.
James Franco stars in the film as Kerekes in addition to serving as a producer on the project. He's joined by Keegan Kelly, who plays Cuadra, along with Christian Slater, who plays Kocis surrogate character, Stephen.
The motivation for murder was to steal away Kocis' star actor, Sean Lockhart, played by Garrett Clayton. Peter Conway, blogger and author of the true crime novel and "King Cobra" source material "Cobra Killer," said he thought Lockhart was the guilty party after news broke of Kocis' murder. Lockhart was unhappy with his Cobra Video contract and had taken the gay porn producer to court, but what he uncovered after looking into Harlow and Cuadra changed his mind.
"The whole Harlow and Joe thing didn't make a lot of sense, but once I started digging into things and found out that they were over $1 million in debt, behind on their bills, I started putting two-and-two together. Their idea was that they wanted to get a hold of Sean Lockhart. That was going to be their cash cow, and since he was under contract with Bryan … they were going to have to snuff Bryan out."
Kocis' gay pornography business, the complicated relationship with his star actor and the motivations of his killers all piled intrigue onto the murder. Pennsylvania State Trooper Stephen Polishan, who participated in the investigation of Kocis' home after it became a crime scene, said the event's circumstances elevated it above the usual case and caused a "quiet area of the Back Mountain that doesn't see this sort of thing" to grab the attention of Hollywood producers.
"I think the salaciousness of the crime and the fact it was built up as two business rivals coming into town and stealing their star model, as far as the theme, that's showing up there for the movie and or theatrical themes," Polishan said. "I imagine it was kind of a fresh idea is why they pursued it."
Dallas Township resident Christine Shiber said it's a murder she remembers reading about in the newspapers but not talking about with neighbors.
"Those type of things, they tend to get brushed under the rug," Shiber said.
Donna Hilstolsky, also of Dallas Township, echoed Shiber's sentiment — she said she doesn't remember community members talking about the event.
Both said they plan to see "King Cobra" – so does Joseph D'Andrea, the defense attorney who defended Cuadra in his 2009 trial. Intrigue was a word D'Andrea used multiple times to describe the case. Intrigue is why he chose to defend the accused murderer in the first place, and intrigue is why he thinks the story was optioned by movie producers.
"There's a lot of things they make films out of if there's intrigue to it," D'Andrea said. "These are guys that put together a very substantial male escort business and wanted to go Hollywood, so they tried to get one of the leading Hollywood actors in the male porn business; couldn't get him becuase he was under contract and then tried to find a way to get him and in doing so killed the fellow who represented the star. That's literally what movies are made of, so they made one of it."
Former Luzerne County assistant district attorney Shannon Crake Lapsansky said the intrigue wasn't just on the defendant's side of the courtroom. She said some employees in the courthouse were obsessed with the case – whenever there was a new filing at the courthouse, employees would reach out to bloggers and the information was made public almost immediately.
"This was a major (case), one of the biggest cases our area had ever seen, probably will see," Crake Lapsansky said. "It really took on a life of its own, really had kind of a cult following. You typically don't see that."
Crake Lapsansky speculated that social media and the blogosphere contributed to the case's popularity. She said Harlow was clearly a "fan favorite," with crowds showing up to support him during the case. After living through the courtroom aftermath of events depicted in "King Cobra," she said she isn't surprised the story found its way onto the silver screen.
Cuadra and Kerekes are currently serving life sentences in prison, each giving up their freedom in the violent attempt to build a pornography empire. Their story inspired both a book and a movie, but Conway said it wasn't a tragic lose-lose scenario — he speculated the events of that night didn't have to take place at all.
Conway said Lockhart had settled his lawsuit with Cobra Video just before the meeting with Cuadra and Kerekes that inspired them to murder the gay porn producer. Conway said Lockhart was then free from his contract.
"Everything was fine and dandy," Conway said. "Had Sean just called or told them the contract is done with, Bryan would still be alive."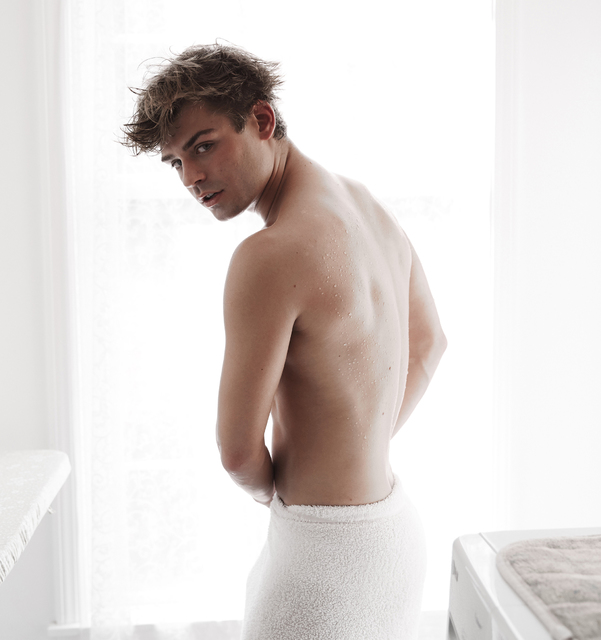 Garrett Clayton as Sean Lockhart in 'King Cobra.' Lockhart acted in porn under the alias Brent Corrigan.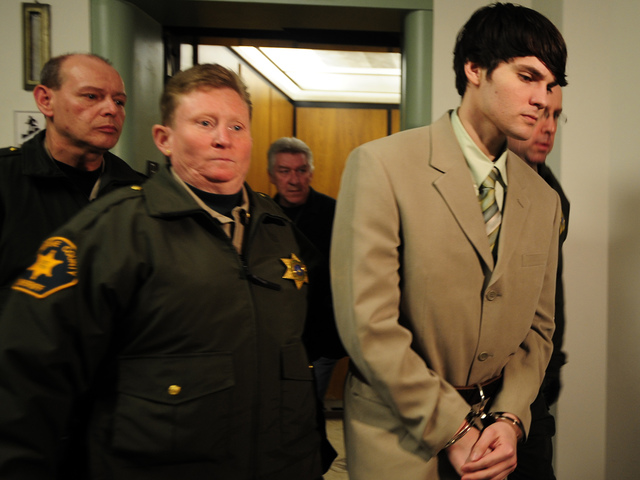 Harlow Cuadra is led out of the Luzerne County courthouse after his sentencing. Cuadra and his partner, Joe Kerekes, were male escorts from Virginia Beach, Va., who murdered Dallas Township resident, Bryan Kocis, in order to steal one of the actors who was under contract with Kocis' gay pornography production company, Cobra Video.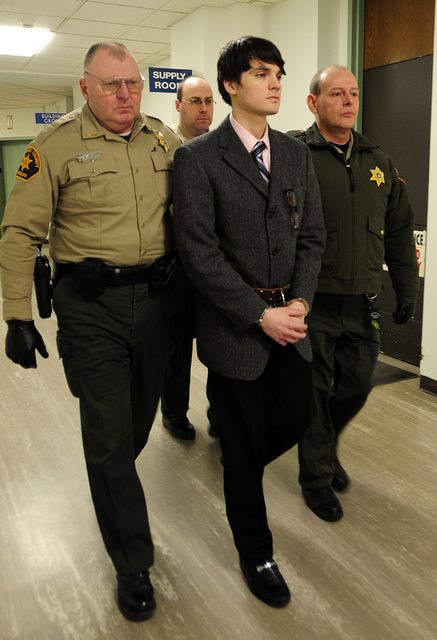 Harlow Cuadra is led out of court after the sentencing phase of his trial. Cuadra is currently serving life in prison for the murder of Dallas Township resident Bryan Kocis. The case has been adapted to film with 'King Cobra,' set for wide release Oct. 21.
Christian Slater as Stephen (Bryan Kocis), Garrett Clayton as Sean Lockhart (who acted under the name Brent Corrigan), Keegan Allen as Harlow Cuadra and James Franco as Joe Kerekes in 'King Cobra.' The film, based on 2007 events in Dallas Township, will see a wide release Oct. 21
Reach Gene Axton at 570-991-6121 or on Twitter @TLArts
Dallas Township to Los Angeles
According to Peter A. Conway, co-author of the book that served as source material for 'King Cobra,' the change of Bryan Kocis' name isn't the only difference between this case and its silver screen counterpart. The events have been transplanted from Dallas Township to Los Angeles, the names of Kocis' family members have been changed and characters who aren't based in fact have been added for cinematic purposes.
Despite liberties taken, Conway said he would give the film four stars.