Home Theater: 'Amand Knox,' 'Valley of the Dolls,' and 'Young Adult' are some of the can't-miss movies coming to Netflix, Hulu, Blu-ray
Fall has always been a great season for TV but streaming giants Netflix and Amazon have upped the ante with a number of must-see premieres including Woody Allen's first foray into television and a documentary about the woman who came to be known as Foxy Knoxy.
Amanda Knox: No, it's not quite as astonishing as "Making of a Murderer" but this Netflix original is still gripping stuff. In addition to unearthing new evidence about what happened the night the 21-year-old Meredith Kercher was killed in Perugia, Italy, the film digs deep into the story of Knox, who was convicted and then acquitted of the crime. It's essential viewing for true-crime fans.
Valley Of The Dolls: Available for the first time on Blu-ray, this cult classic from 1967 about three career gals (Barbara Parkins, Patty Duke, Sharon Tate) and their struggles with booze, pills and two-timing men is one of the most entertaining movies ever made. From the lovely Andre and Dory Previn theme song to Parkins' doomed romance with her boss (Paul Burke) to the over-the-top '60s fashions to Duke's showdown with Susan Hayward, "Dolls" is pure dynamite. You might never want to get off of this merry-go-round. On Blu-ray.
Crisis In Six Scenes: Woody Allen's first-ever TV series is set in the '60s and pivots on a middle-class surburban couple (Allen, Elaine May) who are visited by a guest (John Magaro) who winds up turning their entire household upside down. Miley Cyrus co-stars in the series which, if the trailer is to be believed, seems like an ideal showcase for the always-hilarious May. On Amazon Prime.
The Fits: Anna Rose Holmer's feature film directorial debut is one of the strangest, dreamiest coming-of-age sagas since Sofia Coppola's "The Virgin Suicides." Royalty Hightower stars as a tomboyish 11-year-old who abandons the boxing lessons she's taking with her older brother to join an all-female dance troupe. No sooner does she begin learning the routines than a number of the girls fall victim to unexplained seizures. A mesmerizing look at adolescence, "The Fits" is a true original. On Blu-ray, Amazon, iTunes, Google, Vudu.
Marvel's Luke Cage: Season 1: Series star Mike Colter has described this new show as Marvel's take on "The Wire." Collider notes the series provides "an intimate portrait of street life, detailing the inner workings of the crime syndicates, and the beleaguered police, sleazy politicians, and the young people in the community who see guns and drugs as an easy way to make money." This is Marvel so expect plenty of dust-ups between the super strong Luke and an array of bad guys. On Netflix.
The Angel Wore Red: The Spanish Civil War provides a compelling backdrop for a romance between a prostitute (Ava Gardner) and a priest (Dirk Bogarde) who's forsaken his vows. No sooner does Bogarde hang up his cossack than he's hunted by Loyalists who believe he knows the location of a missing religious relic. He's forced to choose between his faith and the woman he loves. It's not as soapy as it sounds, thanks to splashes of wry humor, realistic battle sequences and Bogarde and Gardner's deft underplaying. On DVD.
Young Adult: The first time Diablo Cody and Jason Reitman collaborated, the result was "Juno." Their second effort is smarter, tougher and funnier. Charlize Theron is magnetic as Mavis, a sarcastic, heavy-drinking, self-absorbed grab-bag of dysfunction who returns to her Minneapolis hometown for the sole purpose of breaking up the marriage of her old flame (Patrick Wilson). While in town, she finds something resembling friendship with another old classmate (Patton Oswalt). Unsentimental to the last frame, "Young Adult" is the real deal, a dark comedy laced with psychological insights and killer one-liners. On Hulu.
Bring Me The Head Of Alfredo Garcia: Sam Peckinpah's grunge classic is an unforgettable look at a loser desperate to win. Warren Oates stars as Bennie, a piano player at a dive bar in Mexico who accepts an assignment from a crime boss to deliver the corpse of the rascal who impregnated his daughter. Bennie's girlfriend knows where Alfredo Garcia is buried so the job seems easy . Released in a limited edition by Twilight Time, "Bring Me" is violent, poetic, horrifying, fatalistic and strangely moving. On Blu-ray.
Madame Secretary: Season 2: This series is much more substantial and far less soapy than the higher-profile "Scandal." Tea Leoni is outstanding as the title character, a woman whose sensitive job gets even more complicated when the plane of President Dalton (Keith Carradine) goes missing. During the sophomore season, tensions are mounting both in the Middle East and Russia, leaving Leoni to broker prisoner swaps, among other nail-biting maneuvers. On DVD, Amazon, iTunes, Google, Vudu.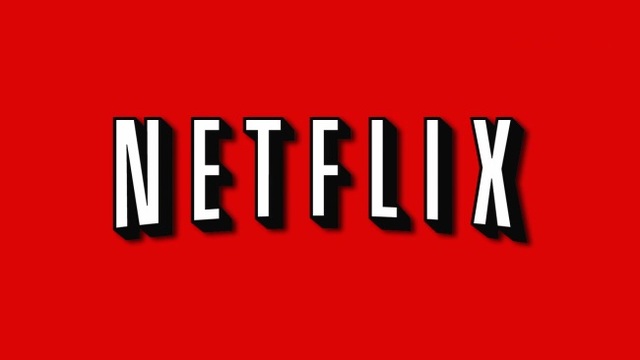 Reach the arts and entertainment department at ae@timesleader.com.