Events Listings: Aug. 31 to Sept. 6, 2016
THIS WEEK: Aug 31 to Sept. 6, 2016
Greene-Dreher-Sterling Fair, the 99th annual agricultural event with a carnival midway, demolition derby, farm tractor pulls, contests, magic and comedy show, Kids Pedal Pull, livestock exhibits and a concert by Elvis tribute artist Ryan Pelton (7 p.m. Aug. 31). Other performers include The Chatter, The Job, Carl Richards Band, Farmer's Daughter and The Fallen. Fairgrounds, Route 191, Newfoundland. 11 a.m to 10 p.m. Aug. 31 and Sept. 1; 9 a.m. to 10 p.m. Sept. 2 to 4. $5 weekdays; $8 weekends. 570-676-4047.
Great Allentown Fair, the 164th edition of the agricultural event with grandstand concerts, Iron Chef competitions, Children's Centennial Stage, Powers Great American Midway, the Marvelous Mutts, AgriPlex Square with free shows, Olympic Glory High Divers, a Zany Demolition Derby and the best of farm, home and garden. Fairgrounds, 302 N. Seventeenth St., Allentown. Hours: noon to 11 p.m. Aug. 31 to Sept. 4; noon to 10 p.m. Sept. 5. $8. 610-433-7541.
Kiwanis Wyoming County Fair, the annual agricultural event with the Pirates of the Colombian Caribbean, Pork Chop Revue, Bulls & Barrels Show, truck and tractor pulls, Buffalo Beals Petting Zoo, horse show, demolition derby and the Roots & Boots Concert with Sammy Kershaw, Joe Diffie and Collin Raye (Sept. 3). Fairgrounds, 9141 Route 6, Meshoppen. 10 a.m. to 11 p.m. Aug. 31 to Sept. 4; 10 a.m. to 9 p.m. Sept. 5. $10. Info at wyomingcountyfair.com or 570-833-4866.
Friday Movie Matinee, a screening of "An American in Paris" (1951) starring Gene Kelly. Osterhout Free Library, 71 S. Franklin St., Wilkes-Barre. 2 p.m. Sept. 2. Free with light refreshments. 570-823-0156.
La Festa Italiana, the 41st annual Labor Day Weekend festival celebrating Italian culture and cuisine with more than 70 food and craft vendors gathering on Courthouse Square in downtown Scranton. Entertainment includes The Duprees, Paul LaBelle and the Exact Change, Danny Argo & Friends, Eurorhythms, Italian Continentals, Chris DiMattio's Tribute to Frank Sinatra, the Gene Dempsey Orchestra, Los Vega, the Cameos, a Connie Francis tribute, Paci Band and more. 4 to 10 p.m. Sept. 2; 11 a.m. to 10 p.m. Sept. 3-4; 11 a.m. to 8 p.m. Sept. 5. 570-348-4921.
Railfest, the annual celebration of railroading with locomotive and model train exhibits, handcar and caboose rides, business-car tours, music with David Stone in a Johnny Cash tribute, Scranton Limited train rides, Moscow excursions, tours of the Mattes Street Tower, machine-shop and turntable demonstrations, Big Boy Cab tours and more. Steamtown National Historic Site, 300 Cliff St., Scranton. 9 a.m. to 6 p.m. Sept. 3 and 4. $7. 570-340-5200.
Farm-to-Table Food-Tasting Experience, a 1.5-hour tour of a 19th-century farm with various stops for tastes of carrot soup, roasted beet salad, dried and sweet corn and a pumpkin dessert. Also: information on fall gardening and other harvest activities. Quiet Valley Living Historical Farm, 347 Quiet Valley Road, Stroudsburg. 4 to 6:30 p.m. Sept. 3. $15, $10 children. 570-992-6161.
Labor Day Celebration & Festival, with continuous music by area bands, food and merchandise vendors, dunk tank and family fun. Kirby Park, Wilkes-Barre. 10 a.m. to 5 p.m. Sept. 5. All proceeds benefit local veterans.
Tai Chi for Arthritis, an introductory session to the discipline that promotes increased relaxation and enhanced Qi. Irem Clubhouse, 64 Ridgway Drive, Dallas. 3 p.m. Sept. 7. Free. Reservations: 570-675-1866.
Luzerne County Fair, the 54th annual event with amusement rides, Dialed Action BMX show, Hansen's Spectacular acrobats, Pork Chop Revue, Kiddieland, Agri-Puppets, Tractor Obstacle Rodeo, Kiddie Pedal Tractor Pull, Karaoke Contest, and entertainment by Sweet Pepper and the Long Hots (Thursday), Amanda Jo and RJ Scouton (Friday), Kendall Philips of "American Idol" and Morgan Frazier of "The Voice," (Saturday) and Ryan Pelton (Sunday). Fairgrounds, 3506 Route 118, Lehman Township. 4 to 11 p.m. Sept. 7 to 9; 11 a.m. to 11:30 p.m. Sept. 10; 11 a.m. to 9:30 a.m. Sept. 11. $10. Info at luzernecountyfair.com.
Work/Life Balance, a lecture by author Tom Morris ("If Harry Potter Ran General Electric," "If Aristotle Ran General Motors: The New Soul of Business") titled "The Four Foundations of Greatness: Ethics and Excellence in Work and Life." Burke Auditorium, McGowan School of Business, West Union and North River streets, King's College, Wilkes-Barre. 7 p.m. Sept. 7. Free. 570-208-5900, ext. 5689.
United Way Campaign Kickoff Celebration, with speaker Sonia Manzano (Maria on "Sesame Street") along with food, beverages and music by Big Daddy Dex. Keystone Ballroom, Mohegan Sun Pocono, 1280 Route 315, Plains Township. 5:30 to 7:30 p.m. Sept. 8. $35. Reservations: 570-829-6711.
Where America's Story Lives, a 25th anniversary celebration of the Lackawanna Heritage Valley, honoring its founder Monsignor Joseph G. Quinn. Also: food, beverages and live entertainment. Scranton Riverwalk at the Olive Street Trailhead. 5:30 to 8:30 p.m. Sept. 8. 570-963-6730.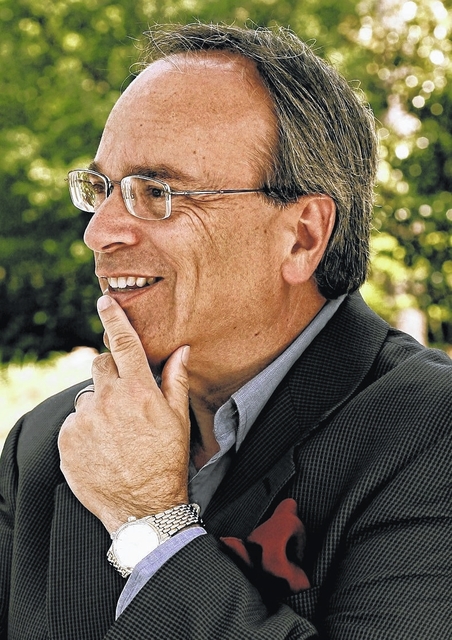 Author Tom Morris will talk about balancing work and life in a talk Sept. 7 at King's College in Wilkes-Barre.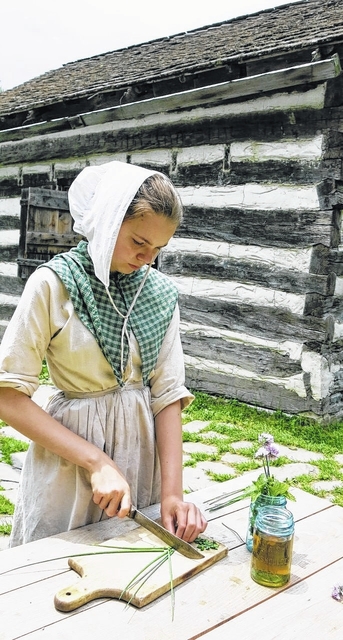 Enjoy a Farm-to-Table Food-Tasting Experience Sept. 3 while touring Quiet Valley Living Historical Farm in Stroudsburg.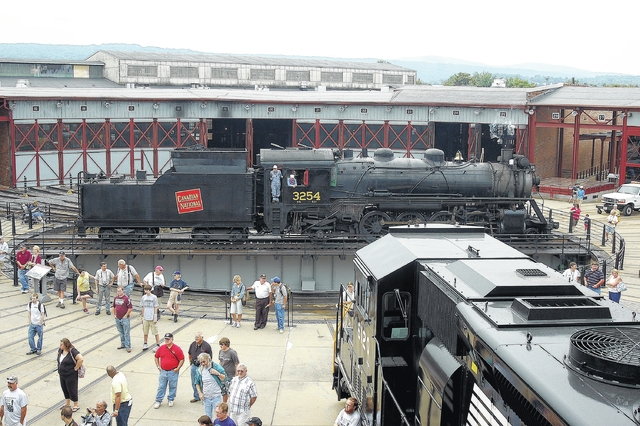 The annual Railfest will celebrate railroading Sept. 3 and 4 at Steamtown National Historic Site in Scranton.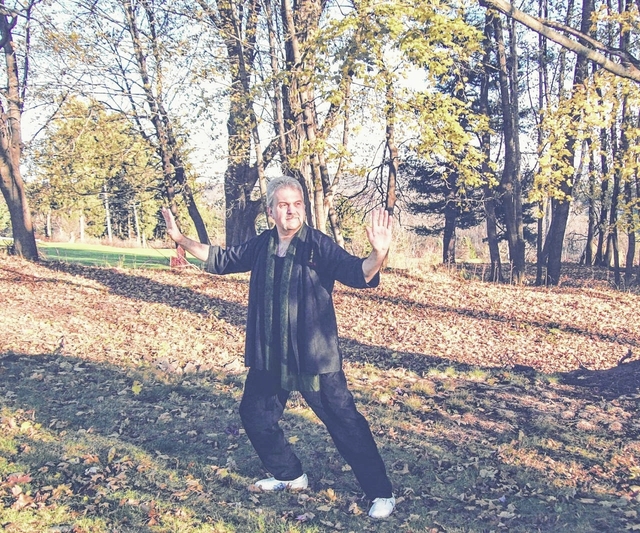 Mark R. Reinhart will begin another series of 'Tai Chi for Arthritis' Sept. 7 at the Irem Clubhouse in Dallas.