New project represents new possibilities for Wilkes-Barre musicians Kali Ra
Jami Kali and Ray Novitski talk about their music as if it were a stoner friend from college — bouncy and trancy with repressed humor. The duo's collaboration, Kali Ra, may have eventually reached this point naturally, but its progression was accelerated when the sun sat on another Wilkes Barre act.
Kali Ra wasn't given a name until Kali's old outfit, local music mainstays Mock Sun, called it quits in March. The band fractured down two ends of a forked path, and while members Mark Dimirco, DJ Tasselmyer and Mark Wohl formed Mind Choir, Kali and Novitski turned their side project into a more serious (but not too serious) endeavor. Kali Ra's music presents characterizations of the world around them and the people they meet in ways that are "sarcastic and immature at times." The two are revitalized by freedom.
"One of the things I've noticed in both of our lives, the projects that I've been in — and Ray's (projects) — there were parts of our musical personalities that couldn't come out," Kali said. "It wouldn't have gone over too well if I had done that in Mock Sun, but Ray and I are going crazy with it now because we have all this bottled up stuff."
When it came time to slap a label on their musical relationship, Novitski turned to the Egyptian sun god, Ra, for inspiration.
"I'm not a religious person, but the sun — I always felt like it was the reason we're here," Novitski said. "I'm into history a lot, too, and I watch documentaries. I got really intrigued with the ancient Egyptian history and culture. I thought it was really mysterious and it just caught me and piqued my interest. And it's similar to my name."
Kali Ra released their first album, "Re: Done," on March 31. The self-proclaimed perfectionist minimalists say it's going to take "a bit" to release their second collection of songs, but Novitski likes the direction they're going in.
"I love how different it is, and it has that dancy groove to it — like that hypnotic rhythm that we're both really into," Novitski said. "But there's these uexpected things that happen. We add experimental nosie synth in the background, like weird vocals. We have a lot of fun hanging out together and we laugh a lot, so it comes through in our music."
Stay current with Kali Ra at Facebook.com/KaliRaMusic or listen to "Re: Done" at Kali-Ra.Bandcamp.com. For those who perfer a more personal music experience, Kali Ra has two upcoming shows — Nov. 3 at 244 Penn Ave., Scranton bar The Keys and Nov. 11 at 119 S. Main St., Wilkes-Barre venue The Other Side.
Ray Novitski and Jami Kali released their first album, 'Re: Done,' in the same time frame Kali's band Mock Sun called it quits. The former Mock Sun vocalist/keyboardist said she was 'very pleased' with how their final record, 'Post Hypnotic,' came together, but she said she felt like 'it was the perfect time to stop.'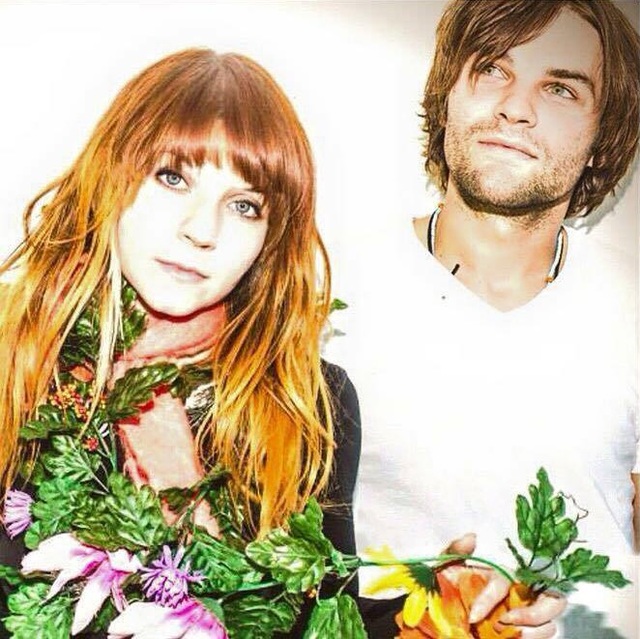 Jami Kali and Ray Novitski said they're currently working on new Kali Ra material. To keep up with their progress and learn where to catch them live, follow
Facebook.com/KaliRaMusic
.
Reach Gene Axton at 570-991-6121 or on Twitter @TLArts