Country artist Dylan Scott to perform during Guitars & Stars at Kirby Center
WILKES-BARRE — With his latest single climbing the country radio charts and his band headlining club and theater venues, Dylan Scott is poised to have the biggest year-to-date of his career, but the 26-year-old Louisiana native isn't taking anything for granted.
"It's a crazy feeling," Scott said of his recent success. "Growing up dreaming about it and to actually be living that dream now is crazy. When I think about it, it doesn't seem real."
But it is real. Scott will perform during an evening of music titled Guitars & Stars that begins at 7 p.m. April 18 at the F.M. Kirby Center and features fellow country artists Kane Brown, Brett Young, Trent Harmon and Ryan Follese.
Scott's current hit, "My Girl" has reached No. 19 on Country Aircheck's MediaBase Country Radio Chart and has been streamed over 27 million times on Spotify.
The love song is about his wife, Blair Anderson, but, Scott said, the beginnings of the tune came a decade ago when the then high school couple started dating.
"It's everything about her and us growing up and all the things I see in my girl that nobody gets to see but me," Scott said of the single. "It's all true and probably one of the most special songs I've ever written."
Scott and his band — which is comprised of his brother Logan Scott and fellow siblings Garrett and Darrick Cline — began touring on a small scale in 2013.
"We hit the road four years ago and went out to Montana and played for 12 people," Scott said. "It went from 12 to 50 and 50 to 100 and kept growing."
Last year, Scott and company went on tour with Lee Brice and will play select headlining dates throughout this summer.
"Now we're playing bigger clubs and smaller theaters to 1,000 to 1,500 people a night," Scott said. "It's gone from nothing to what is is now, and I"m very grateful for it."
When Scott comes to Wilkes-Barre, he'll be in the company of musicians who've paid their dues as well.
"I've crossed paths with Trent and Brett," Scott said. "They're both good guys, young guys who built their sound just like I did. They had a dream and chased it, and that goes for all the guys that will be on that stage."
Scott's dream started outside of Bastrop, La., where he learned to sing and play guitar from his father, Scotty Robinson, who frequently traveled to Nashville, Tenn., and performed with country legends Freddy Fender and Freddy Hart.
"Growing up, it was all I knew," Scott said. "My dad lived in Nashville for years and played with older country artists. Then he started a family. It's what me and my brother always wanted to do, so I moved to Nashville and played music as well."
Scott's style blends traditional country sounds with his influences in pop and hip-hop, consistent with a movement of country musicians who embrace a fusion of styles.
"I grew up listening to old school country music like Kieth Whitley," Scott said. "But I'm young enough that I listen to everything. I listen to pop, hip-hop, all of it, and I bring it all to my music. My goal is to reach everybody whether you're an old school country fan or you like a little pop and hip-hop."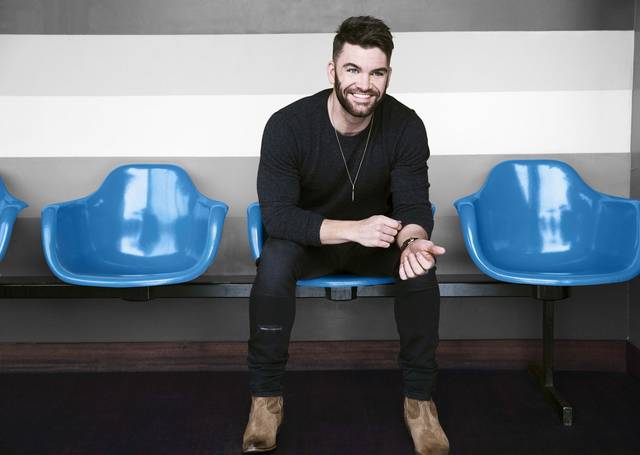 Country artist Dylan Scott has a chart climbing hit in 'My Girl' and will visit the F.M. Kirby Center April 18.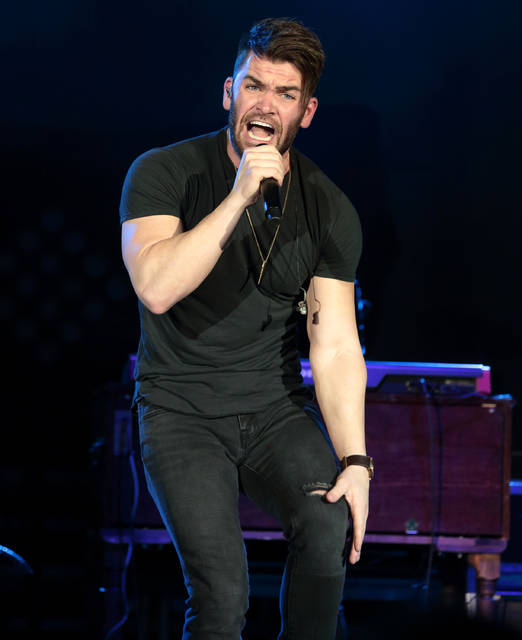 Dylan Scott's single, 'My Girl,' has reached No. 19 on Aircheck's MediaBase Country Radio Chart.
Reach Matt Mattei at 570-991-6651 or Twitter @TimesLeaderMatt.
IF YOU GO
What: Guitars & Stars featuring Kane Brown, Brett Young, Trent Harmon, Dylan Scott and Ryan Follese
Where: F.M. Kirby Center, 71 Public Square
When: 7 p.m. April 18
Ticket information: Tickets range from $15 to $80 and are available at the Kirby Center box office, online at kirbycenter.org and by phone at 570-826-1100.