Stay local this year while holiday shopping for your loved ones
Northeastern Pennsylvania is full of mom-and-pop shops and independently owned and operated businesses. Large commercial stores have their place, but this holiday season we've provided a list of suggestions for finding intricate, thoughtful and creative gift items that are either hand-crafted, locally made or, a bit more novel than the usual Christmas gifts. The region's small businesses work hard to provide authentic goods and expert services to communities throughout Northeastern Pennsylvania. At these locations shoppers are sure to find intriguing and unique gifts and gift ideas while interacting with more locals. Why not try something new this year and shop locally.
9 Public Square, Wilkes-Barre
7:30 a.m.-5:30 p.m. Mon.-Fri.
If you want to start your own whimsical band you can get started with a metal kazoo ($4.95) from Circles on the Square, which also offers pan flutes for $5.99 and a harmonica in the Key of C for $6.95. What? You thought this clever little deli was only a sandwich-and-salad kind of place?
The musical possibilities continue at Circles on the Square, where your opera loving friends might appreciate the gift of Woodstock wind chimes designed by musician Garry Kvistad. One of the larger sets in the "Chimes of Tuscany" collection ($44.95) has been tuned to Verdi's "La Forza del Destino."
7 S. Main St. #1, Wilkes-Barre
9 a.m.-10 p.m Mon.-Thurs.
9 a.m.-11 p.m. Fri.-Sat.
9 a.m.-9 p.m. Sun.
Do you know a little girl who loves Elsa and Anna and all their friends from "Frozen?" The Barnes & Noble Wilkes-King's Bookstore boasts quite a collection of memorabilia, from a sing-a-long book to a kit that helps you make paper dresses, similar to what the princesses wear, to a set of five paint-by-number images ($9.95) from the cold-weather but warm-hearted story.
A young or young-at-heart friend who still appreciates the magic of unicorns may enjoy this "Unicorn Rescue Kit" that includes a little plush horse, small enough to fit into a stocking; an adoption certificate and an explanation of legends about unicorns. Available at Barnes & Noble for $9.95.
Tough guys who DON'T like unicorns may prefer the Zombie Bowling Kit, also available at Barnes & Noble. This decidedly less cute stuffing stuffer contains one "zombie head" bowling ball and 10 decapitated zombie body pins, all miniature of course. $8.95
Shambala Midtown Village
41 S Main St., Wilkes-Barre
11 a.m.-6 p.m. Mon.-Sat.
Looking for a gift with international flavor? Shambala cultural gifts store has unusual items from around the world, including Himalayan Salt Crystal lamps ($28.95). If you put your tongue on one, shop owner Dory Marino said, it really would taste salty. But they're not for eating. The salt crystals are said to emit negative ions that kill bacteria, reduce radiation and soothe the body and soul while the light adds a soft glow.
Looking for a tiny gift for a child or anyone who likes charming little objects? You can find a tiny woven bag of Guatemalan worry dolls for $1.95 at Shambala. According to legend, you can tell one of your worries to each of the dolls before you go to sleep and they will take your worries away.
According to a legend from Turkey, you can ward off bad luck, jealous thoughts and the "evil eye" by wearing a pendant that appears to be an all-seeing eye. $6.96.
Have you heard of nesting dolls from Russia that look like folksy grandmothers? They no longer have a monopoly on the fun-to-open art form. Shambala offers a carved wooden set of nesting Buddhas for $39.95.
124 S Main St., Wilkes-Barre
11 a.m.-5:30 p.m. Mon.-Thurs.
Among the locally handcrafted treasures you'll find is a box suitable to hold jewelry or other special items. Designed and created by Bridget Giunta Husted, the boxes are topped with a winter scene of snow and trees. "It looks like a place I'd like to be," Giunta Husted said.
100 Overbrook Road, Shavertown
1-5:30 p.m. Wed.-Fri.
noon-4 p.m. Sat.
What separates artisan chocolate from Hershey's or Mars bars? Everything is homemade, hand dipped and fresh. Chocolatiers Mary Hepner and Theresa Novak of Ah! Some Chocolates, make all varieties of chocolate, pies and cakes for every occasion. Call ahead at 570-674-0178 to put in your holiday orders. Prices range $8 and up.
116 Front St., Nanticoke
noon-5 p.m. daily
Rock collectors, those who love to meditate and kids will love shopping at The Rock Shop in Nanticoke. Polished gemstones are good as decorations, come in a variety of different sizes and colors and they cost $1. Owner Jesse Chinshiva has pure onyx paperweights, rings and Herkimer Diamonds, mined from Herkimer, New York. "You're either into it (gemstone collecting) or not," Chinshiva said.
1106 Route 6 and 11, Clarks Summit
10 a.m.-5 p.m. Mon.-Tues., Fri.-Sat.
10 a.m.-8 p.m. Wed.-Thurs.
Do you need a necklace or a new purse to complete your favorite outfit? If so, The Avenue Consignment Store in Clarks Summit can be your one-stop-shop for quality merchandise at an affordable price. The store stocks clothing, shoes and many vintage items.
515 S. State St., Clarks Summit
10 a.m.-7 p.m. Tues.-Fri.
10 a.m.-5 p.m.Sat.-Sun.
Your dog deserves a present, too, even if they have been a little naughty. Stately Pet Supply has an entire aisle featuring different types of all-natural treats and chew toys for your canine companions, most for less than $5.
802 Wyoming Ave., West Pittston
10 a.m.-7 p.m. Wed.-Thurs.
11:30 a.m.-5 p.m. Fri.-Sat.
Comic book stores can be intimidating. Each issue on the wall is vying for attention, leveraging brightly-colored covers in an ongoing war for your dollar. Luckily, the folks at Rubber Mallet Comics know the difference between "Spider-Man" and "Spider-Man 2099" – and they won't completely 'comic book hipster' you if you don't.
285 Wyoming Ave., Kingston
noon-6 p.m. Tues.-Thurs.
noon-8 p.m. Fri.-Sat.
noon-4 p.m. Sun.
Motionless in White keyboardist Josh Balz opened his second Strange and Unusual location in Philadelphia earlier this year, but the musician's original oddities parlor in Kingston provides NEPA residents looking for antiques, collectibles and taxidermy a destination closer to home. Featured items include beetle broaches, framed bats and a taxidermy duckling.
129 Welles St., Forty Fort
3-9 p.m. Mon.-Fri.
noon-11 p.m. Sat.
noon-6 p.m. Sun.
1Up is holding their 3rd annual Christmas console giveaway. Customers who buy items from the store's stock of games, consoles and accessories that spans more than 40 years of computer entertainment history will receive entries to win a new PlayStation 4.
Retail and tasting room
801 Wyoming Ave., W. Pittston
11 a.m.-7 p.m. Mon.-Fri.
10 a.m.-8 p.m. Sat.
11 a.m.-4 p.m. Sun.
With retail locations in Mayfield, Honesdale and West Pittston, Maiolatesi Wine Cellars sells vintages made in Scott Township. With a variety of traditional wines like Cabernet Sauvignon and Pinot Grigio and more novel fermentations like Sweet Tea Wine and Watermelon Cayuga, owner Sal Maiolatesi provides a wealth of bottles to choose from at reasonable prices. Their tasting bar gives patrons an opportunity to sample before they buy, and the retail stores feature wine accessories including racks, cork screws and bottle stoppers. Anything for sale can be packaged into a customized gift basket for the holidays, labels can be customized for personal and commercial needs, and Maiolatesi's sister company, Chocolate Creations of Peckville, can even make you a chocolate covered wine bottle.
426 S. State St., Clarks Summit
9 a.m.-9 p.m. Mon.-Sat.
11 a.m.-5 p.m. Sun.
More than just a health food store, Everything Natural offers a vast selection of environmentally friendly and unique gifts for any occasion. Looking for a unique gift? You'll find it there. For the writer in your life, try a new eco-friendly journal ($10) and a fun pen with a magnet on it so it's harder to lose ($4.99). Or for the artist, pick up a canvas pencil wrap, which holds 31 pencils and other tools ($14.99).
Fly Me Home Handmade and Upcycled Decor
299 Parsonage St., Pittston
10 a.m.-5 p.m. Mon.-Wed., Fri.-Sat.
10 a.m.-6 p.m. Thurs.
11 a.m.-4 p.m. Sun.
Owned and operated by Sue Guzik with the help of her craftsman husband, Dave, Fly Me Home Handmade and Upcycled Decor offers a myriad of gift items crafted in-house, with a sprinkling of vintage pieces to round out the inventory. Sue specializes in mosaic and mixed media creations and Dave has a penchant for hand stamped silverware pieces. Gifts can be customized to fit a customer's needs, and works include mosaic wall art, Christmas ornaments, adorned plates, jewelry and decorative spoons.
505 Market St., Kingston
For hours of operation call 570-714-3647
Getting ready for the holidays has to include a new do for your dog or cat. Heather Blanchard and Laurie Jones, co-owners of Wags to Riches can make sure your pup is looking spiffy for holiday company. Call 570-714-3647 to make an appointment for grooming, bathing, nail clipping and more. The shop is open Tuesdays through Saturdays.
200 Wyoming Ave., Kingston
10 a.m.-7 p.m. Mon.-Fri.
10 a.m.-5 p.m. Sat.
noon-5 p.m. Sun.
A new bike is always high on many holiday gift lists and Main Bike World is a one-stop-shop for all styles and models, plus accessories, clothing and service. Call 570-288-8883 for more information.
For more than 20 years, Main Bike World has been serving Northeastern Pennsylvania, carrying a huge selection of bikes including the top name brands such as Diamondback, Redline, Jamis, Haro, Marin, DK and much more. The service department will take care of your bike repairs and installations.
186 United Penn Plaza
10 a.m.-5:30 p.m. Mon.-Fri.
10 a.m.-5 p.m. Sat.
Jane Leslie & Co. has a variety of gifts perfect for a family member or that special someone. Among customer favorites are a Penhaligon's London collection providing a sampling of their fragrances for about $65, in a gift set for him or her. The business provides other unique gifts including jewelry and items for the home.
The business has been in operation for about 10 years and is often described as a hidden treasure by its customers. Staff is willing to provide information and inspiration for picking out the perfect gift.
156 United Penn Plaza, Kingston
10 a.m.-5 p.m. Mon.-Sat.
Showroom 56 boasts of "trendsetting apparel and accessories." A recent offering of Gemelli jewelry provides a variety of bracelets, necklaces, earrings and rings designed to bring focus to the natural beauty of the gemstones in the collection.
The jewelry is crafted to reflect on the spiritual, focused on tranquility and love.
Ranging from $40 to $100, the items are perfect for women of all ages.
Steamtown National Historic Site
350 Cliff St., Scranton
For hours of operation call 570-340-5200
Give the gift of a historic train ride. Gift certificates for train excursion packages are available at the historical site's ticket booth. Eight customized packages are available, starting at $34, including The Scranton Limited excursion, a short ride through Steamtown's historic railyards; The Phoebe Snow excursion to Moscow, Carbondale, Olyphant or Jessup; the Nelson Blount excursion to Gouldsboro, Cresco or Tobyhanna; and The Pocono Special to East Stroudsburg or Delaware Water Gap and more. There are even special packages designed for grandparents and senior citizens.
485 Bennet St., Luzerne
noon-6 p.m. Tues.-Sat.
If you have a Deadhead or Beatles fan in your family or if you are looking for handmade hippie clothes and accessories stop by Dead Ahead Gifts. Owned by Sherri Cannon of Plymouth, Dead Ahead features individually crafted dresses, sweaters, ponchos, scarves, jewelry, purses, dreamcatchers, wall decorations and blankets along with locally made soaps and candles. The store carries an abundance of items adorned with images of the Grateful Dead, the Beatles and Bob Marley. For more information, call 570-287-2877.
234 Wyoming Ave., West Pittston
For hours of operation call 570-891-0085
Hair styling, extensions, body wraps, airbrush tanning, eyelash extensions and makeup application are just some of the services offered. Owner Charlene Maroni said her most popular service is a form of eyebrow enhancement that uses pigment three times finer than a tattooing needle. Maroni can provide customers with fuller looking eyebrows that are semi-permanent and can last up to two years. The procedure costs $495 and includes the first touch up within a month. A woman's cut and style starts at $40 and a man's cut starts at $17.
12 Old Boston Rd., Pittston.
For hours of operation call 570-602-4231
For the hockey player or figure skater on your shopping list, head to the Hat Trick Hockey Pro Shop. Owned by Tafton resident Chris Becker, the shop offers a variety of figure skates and hockey skates along with sticks, gloves, pads, helmets, masks and accessories. Hockey equipment ranges from youth packages, which contain everything a starting player would need, to high end equipment for premium players. Skates range in price from $75 to $900. The pro shop specializes in skate sharpening in three varieties, Blademaster, Computer Aided Grinding One and Black Stone Flat Bottom V. Becker said the pro shop differs from large sports stores in that kids can get good advice from experienced professionals and obtain the right fit.
A paint-by-numbers set featuring scenes from 'Frozen.' Available at Barnes & Noble.
'Zombie Bowling Kits' at Barnes & Noble.
Guatemalan worry dolls at Shambala cultural gift store in downtown Wilkes-Barre
Himalayan Salt Crystal Lamps at Shambala in Wilkes-Barre.
'Chimes of Tuscany' at Circles on the Square.
Kazoos for $4.95 at Circles on the Square in downtown Wilkes-Barre
Gift certificates for historic train rides make great stocking stuffers for both children and adults. Purchase them at Steamtown National Historic Site in Scranton.
"All New, All Different Avengers" is part of Marvel Comic's recent relaunch. Issues of this and other new Marvel titles can be found at Rubber Mallet Comics in West Pittston.
Before and after images of the eyebrow enhancement procedure done at Char & Company Salon & Spa in West Pittston.
Handmade bags at Dead Ahead Gifts in Luzerne.
Handmade mosaic décor from Fly Me Home.
Nesting Buddhas at Shambala cultural gifts store.
A 'Unicorn Rescue Kit' from Barnes & Noble.
An array of stick and skates at the Hat Trick Hockey Pro Shop in Pittston.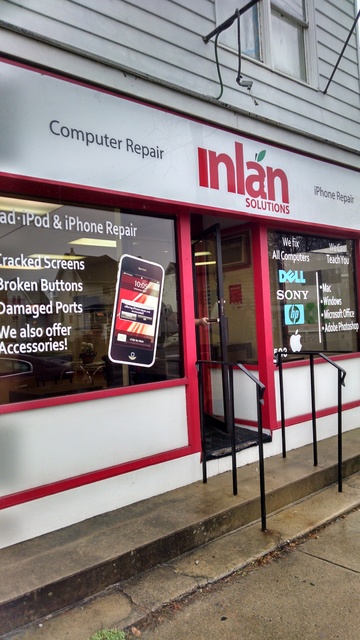 Inlan Solutions on Market Street in Kingston can solve your computer woes.
Showroom 56 offers a line of Gemelli jewelry perfect for the women in your life. The store also offers other apparel and accessories perfect as gifts for the Christmas season.
A hand-crafted treasure box at Knot Just Any Day.
Main Bike World at Kingston Corners is a one-stop-shop for biking needs.
A gift basket from Maiolatesi Wine Cellars.
Jane Leslie & Co's fragrance sampler collection is great for women of all ages.
Eco-friendly journals and pens at Everything Natural in Clarks Summit are great gifts for the creative in your life.
This canvas pencil wrap at Everything Natural in Clarks Summit is the perfect small gift or stocking stuffer for the artist on your list or the person who enjoys coloring with colored pencils.
Chocolate bars adorn the candy cases at Ah! Some Chocolate in Shavertown.
Handcrafted truffles are a big seller for the holidays at Ah! Some Chocolate in Shavertown.
Turtles, the chocolate kind, are an option for the Christmas chocoholic in your life. Get them at Ah! Some Chocolate in Shavertown.
Polished gemstones for collectors and kids on display at The Rock Shop, 116 Front St., in Nanticoke.
Wire wrapped gemstone jewelry by Tammy Goulstone on display at The Rock Shop in Nanticoke.
The Avenue, a consignment store in Clarks Summit, offers clothing, shoes, handbags and jewelry at a fraction of big department store prices.
Stately Pet Supply in Clarks Summit puts your animal friends first by offering all-natural food and treats.
1Up Games in Forty Fort sells a variety of games and consoles from throughout computer entertainment's history.
Wags to Riches pet grooming shop on Market Street in Kingston.
ONLINE:
For more shop local ideas visit www.timesleader.com/giftguide